---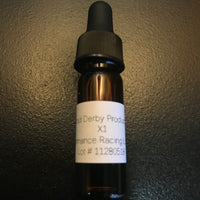 After months of R&D and testing, Pinewood Derby Products is pleased to announce the release of a new superior Pinewood Derby lubricant: X1.
X1 High Performance Racing Lubricants are designed specifically for Pinewood Derby racing at the highest level of competition.
X1 is toll blended in a controlled lab environment making it the fastest pinewood derby lubricant available.
X1 lubricants will be made continuously in small batches of 75 units to help ensure strict quality control and precise blending.